News
Posted on May. 28, 2021
Mark your calendars! The fun and excitement of a Buy One, Get One Scholastic Book Fair starts June 1st and will run until June 13th.   Free shipping on orders placed between 6-8pm on Wednesday evenings.…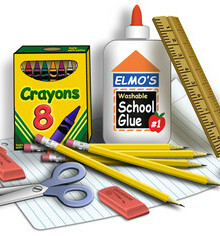 Posted on Jun. 1, 2021
Custom School Supplies is once again offering pre-packaged supplies for your back-to-school convenience.  Please see the Parent Letter that describes how to place your order or go to the Custom School…
Posted on Mar. 31, 2021
To ensure the safety of all students, it's important to stay up to date on public health & safety measures. To view the full re-entry plan for Chinook's Edge Community, please click here.  Responding…
Posted on Mar. 30, 2021
How long should your child stay home from school if he/she has symptoms?  If your child has shortness of breath difficulty breathing loss of sense of smell or taste cough fever You must isolate them…
Posted on Mar. 30, 2021
Starting January 11th, we will be offering Online Kindergarten Registration! To register or to find more information on our online kindergarten program, please visit the Registration link. 
Posted on Mar. 30, 2021
Are you interested in running for Chinook's Edge Public School Trustee? Visit Chinook's Edge website for more details on the election.